The POS System - A Bartenders best friend!
Lesson 1 - Front of House
POS System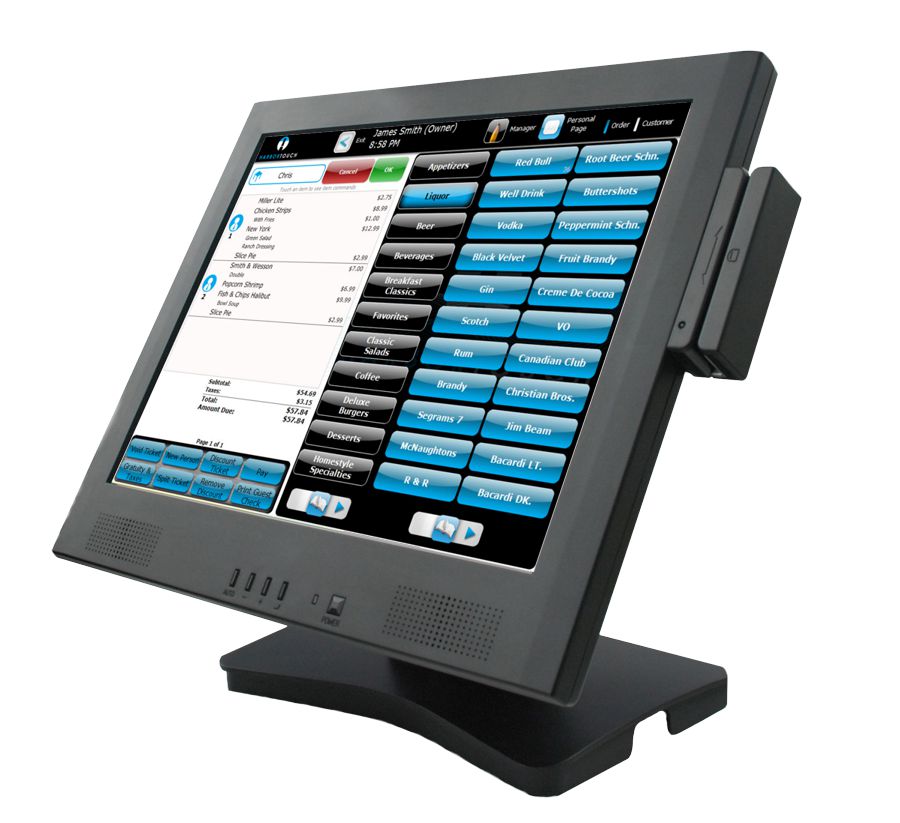 Although some bars still use cash registers, most bars and restaurants will have a computer system for transactions called a POS or Point Of Sale system. The POS system serves to be a time clock, cash and credit card register, as well as an inventory and employee sales performance tracker.
These systems include touchscreen monitors that come with a cash drawer and printer.
The following video shows Robbie using the POS system – watch as first he clocks in for his shift, and then he navigates the menus and the options change accordingly, pay close attention to how you can fully customize these systems with so much detail they even show the recipe for the drinks – later on in lesson 12 you will see Robbie explain how to get your tip properly using the POS system. You don't want to miss how to do that!!!
Complete and Continue