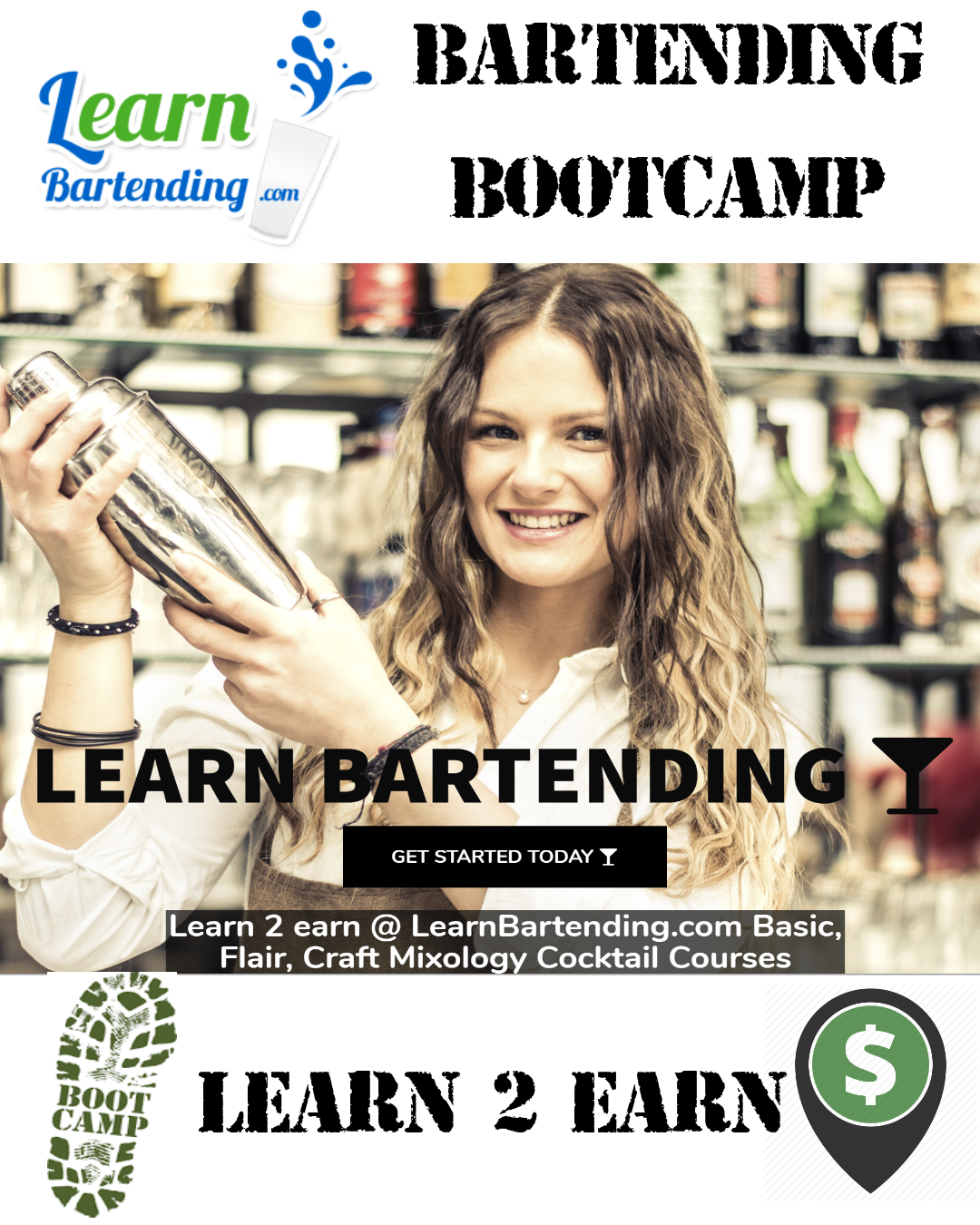 Want to get behind a real bar? Serve real drinks to real customers? Earn real cash? 100% real world bartending experience is guaranteed!

Our bartending boot camp course is designed to be completed quick and easy, teaching you to become a highly paid bartender in just a few days.
You will learn how to open a bar and close that bar and everything in between - with real world hands on Training! OJT (On The Job Training)
We have partnerships with local bars in your neighborhood across the country giving you the flexibility to choose a convenient location with dates and times that work best for YOU!
With our bartending boot camp course, you're investing in yourself. You'll gain the confidence and expertise you need to bartend at a real bar.
Do a great job and show the willingness to learn, because many of our students get high-paying job offers after completing the training.

No Experience? - No Problem!
Bars and restaurants want to hire people with experience, but how do you get experience if you can't get hired?
Don't worry, we can get you in those bars and restaurants training along side existing bartenders right away.
We all have to start somewhere, some people start off waiting tables, or being a bar back, hostess, etc...
With our bartending boot camp we get you right behind the bar on day 1,
There's no better training than bartending live at a bartending boot camp. This is how you will get experience, bartending a real shift - EARNING real TIP$
Bartending is competitive, and experience is highly valued! On-the-job bar training will give you a huge advantage when applying for a bartending job.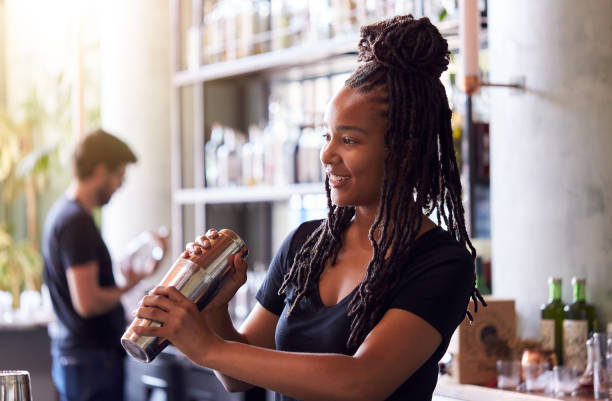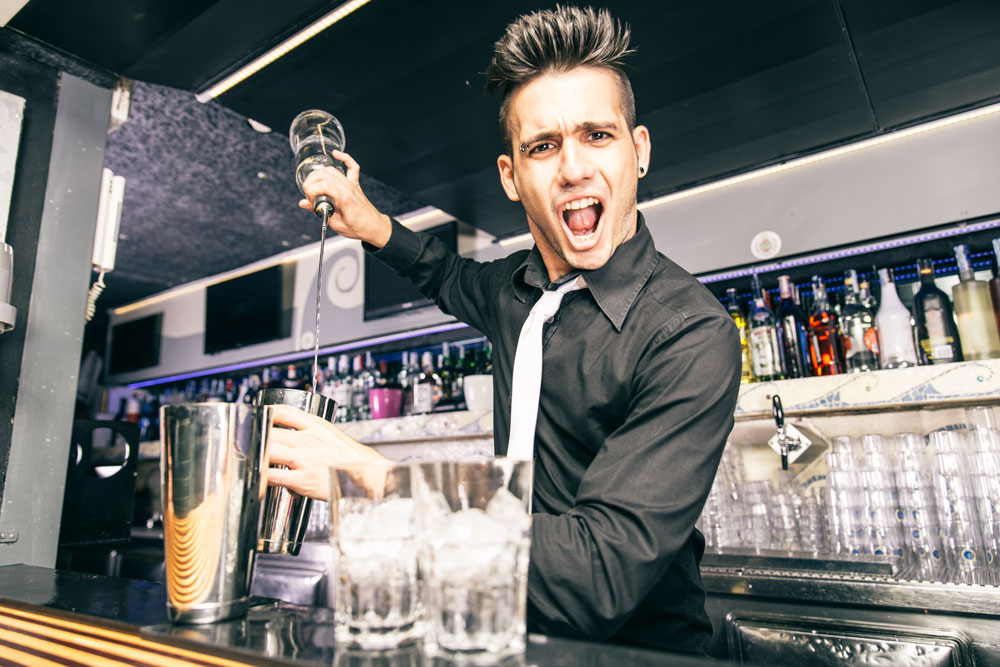 Bars are looking to hire and experience matters, join a bartending boot camp today!

Our bartending boot camps save you time and money. No more paying high tuition fees and driving to a far off location only to play with colored water and leave with no real world experience.
After You complete the online course we will work directly with you and schedule your intern shift with a partner bar near you. This is key and how You will have the opportunity to get your foot in the door and gain real world hands-on bartending experience, potentially leading to a temp to full time hire as a highly paid bartender.

If you want to be the life of the party, meet exciting new people, while making great cash - Bartending is for YOU!
Watch this Video !
Bartending School - Classes Start Today! Join Now - Start Bartending Tomorrow!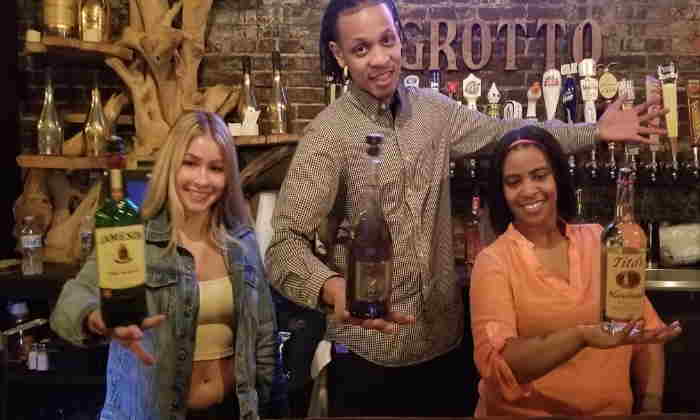 Get Bartending Experience!


Getting your foot in the door of the bar and restaurant industry can be a challenge, as employers often seek experienced bartenders.

The bartending boot camp gets you in and behind a real bar fast!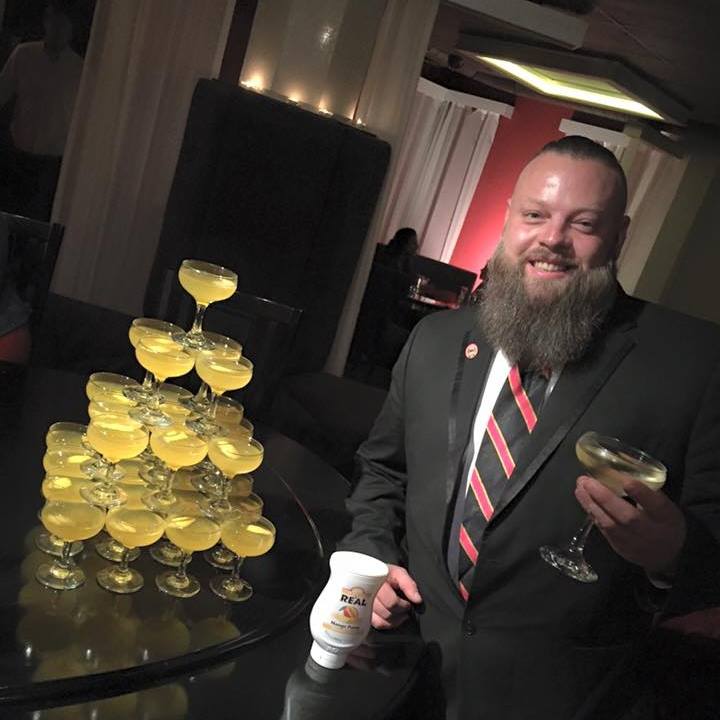 Master Mixologist & LearnBartending Course Creator - "Robbie Flair"


After more than 25 years in the bartending industry, I can attest to the fact that bartending can provide an incredible way of life.
From winning contests and working private parties for celebrities and athletes, to having the freedom to set my own schedule and travel the world, bartending has been a reliable source of income and a fulfilling career for me and my family.
I'm excited to share my hard-earned knowledge with you through this course. By learning the tricks of the trade from someone who has been in the trenches, you'll gain valuable insights and a deeper understanding of what it takes to succeed in the industry.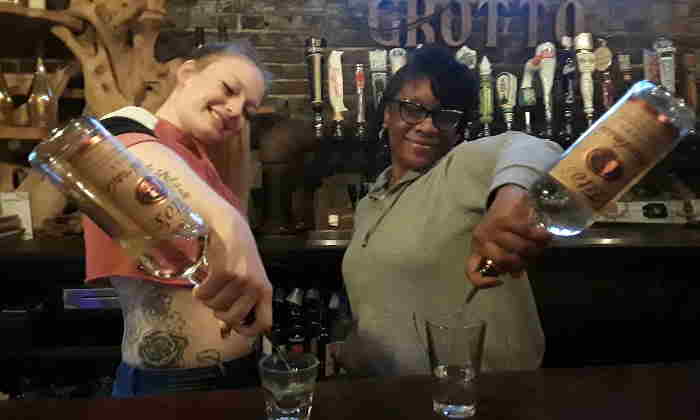 Train/Work a Real Bar Shift.



Learn to bartend, with on the job training. Don't spend hundreds of dollars to drive to a far off location and play with colored water.
Learn at a real bar serving real drinks to real customers earning real cash $$$





A real bartending student earning cash during her intern shift!

Since 2000, thousands of Bartending students have learned bartending here, many intern bartenders make great connections by getting behind a real bar, serving real customers, real drinks, and often times go home with lots of real cash! Do a great job you may even get hired! Get Trained, Get Paid, Get Hired!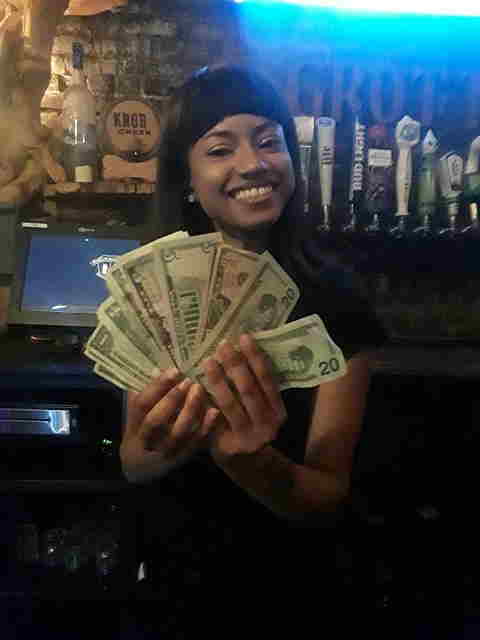 We will be in touch shortly!